In the previous part we have discussed the characteristics and principles of Design for disassembly and its advantages in terms of waste, cost and time reduction, development flexibility, and a better management of the end of life.
A concrete example
A study carried out at the University of Rhode Island (USA) investigated the redesign of a washing machine, a refrigerator, a television and a coffee maker using Design for Disassembly techniques.
Thanks to a different design, it was possible to reduce the total number of elements to be assembled, thus reducing the number of fasteners and the variability of materials. To assess disassembly and economic performance, each redesigned appliance was compared to its respective original design.
With regard to the 3 major appliances, disassembly time was reduced by an average of 48% and process profitability increased by 6%. According to this study, the best financial scenario is realized at a stage close to, though not equal to, complete disassembly. This leaves small quantities of components for which, for various reasons, disassembly and recovery is not economically attractive.
As for the coffee maker, the results demonstrate a reduction in total assembly time from 660s to 473s. The assembly time of the fasteners was reduced from 69s to 14s. While the number of different materials decreased from 12 to 8 and the total number of elements decreased from 84 to 58.
The redesign also reduced the disassembly time from 333 seconds to 130 seconds resulting in a reduction in economic loss from $0.52 to $0.09. Corresponding to a reduction in the loss rate from $5.62/hour to $2.49/hour.  The data from the study, although now outdated, show that with small process and technology improvements, the disassembly of even small products is on the threshold of economic viability. A sustainability aspect to be added to the environmental and social dimensions ones.
The contribution of design for disassembly to the creation of sustainable business models
Designing a product with a focus on disassembly results in reduced disassembly time and costs, but that's not all.
Having the ability to easily separate materials and components will facilitate maintenance, repair, recovery and reuse of components and materials. Then the latter can become part of new life cycles.
The advantages in terms of sustainability will be multiple. It will be more convenient, economically and qualitatively, to recycle raw materials, thus resulting in significant savings in resources and waste production.
In addition to savings, design for disassembly offers considerable opportunities for the creation of new sustainable and circular business models.
This is partly due to the development of technologies capable of collecting and managing large amounts of data. Furthermore, companies and consumers are increasingly shifting their attention to the offering of service rather than products. The link between technologies such as the Internet of Things and the circular economy is provided by modern business models such as pay-per-use.
Pay-per-use business model
In pay-per-use business models, the consumer does not buy or rent a product. She rather pays a fee based on actual use, consumption or performance. At the end of the contract, the consumer can decide to continue using the product or return it to the supplier.
At this point the product can be put back on the market and made available to other users.
This is where design for disassembly comes into play.
Goods are subject to wear and tear, both aesthetic and functional. Having the possibility to repair or recondition them easily allows to extend their life cycle, gaining better economic and environmental performance.  Clearly, these benefits can only be achieved when the business model is intentionally designed to do so.
What advantages does this approach offer?
In addition to the previously described advantages, there is a multitude of positive impacts for the company, the environment, and society in such business models:
This type of business incentivises customer loyalty.
By paying for the service and not the ownership of an asset, the end-of-life responsibility for a product remains in the hands of the manufacturer/supplier. This is very important in relation to the increasing responsibility of manufacturers. By having direct control over the product's lifecycle, it is possible to ensure that it is disposed of in the correct manner after multiple uses, thus avoiding episodes of waste abandonment or incorrect disposal in landfills rather than in separate waste collection;
The pay-per-use model becomes a tool to empower and educate users on sustainable consumption.

A study published in Journal of Cleaner Production (N.M.P. Bocken et al., 2018) analyzed the case of HOMIE, a Dutch start-up company specializing in pay-per-use services for household appliances.  As part of the study, two samples of users paying for a pay-per-use service of a washing machine were analyzed. The results suggest that pay-per-use models are effective in changing consumer behavior, and therefore have a more positive environmental impact than the conventional business model oriented to the sale of the product. In particular, a reduction in average wash temperature and number of wash cycles was noted in the samples under study, resulting in energy savings.

A pay-per-use service also fits into the sharing economy, reducing the total need for products, goods and items of various kinds.
By allowing payment for the service provided by a product, be it an appliance or a wheelchair for example, a wider audience is given access to those services which would otherwise be too expensive.
Conclusions
From the considerations made in this article the important economic, environmental and social role of product design processes clearly emerges.
Sustainability cannot and must not be reduced to sterile slogans or short-sighted choices dictated by marketing needs. It is the strategy that drives and will drive the market of this millennium. In order to implement it effectively it will be necessary to master the right tools. Design for disassembly is one of them.
There is still a long way to go, since for certain product categories disassembly is still the least convenient option (economically).
Research, training, vision and industrial symbiosis are needed. The interaction between different industrial plants, the exchange of knowledge and technologies, can certainly create virtuous circles for companies themselves and for stakeholders.
Together with a proactive attitude to innovation and a holistic view of production systems, products and their impact on people's lives, companies will be able to integrate Sustainability into their corporate DNA and aspire to generate greater economic, social and environmental Value for the long term.
Want to test your company's sustainability with our ESIndex®?
Click on the button below and take the auto-test for FREE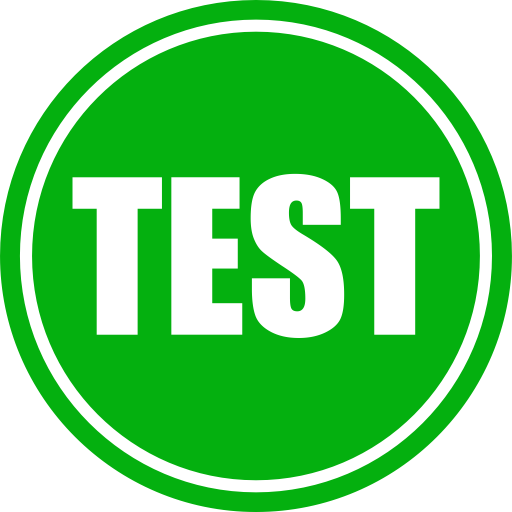 Author:
Alessia Cerasoli, Sustainability Consultant in Exsulting